About the JoinDSO JobBoard
If you are a dental support organization or dental group practice looking for qualified talent Join DSO is your exclusive career resource solely focused on group practices and DSOs. 
Post your career opportunities

Find talent that is specifically looking to work in a supported setting

Tell your DSOs story with a premium listing in our Join DSO directory.

Access our social network of over 21,000 individuals

Share your employee success stories and DSO press with job seekers

Post one job or choose an unlimited package that helps you tell your DSO's story.
We offer custom packages as well.  Feel free to email us at info@joindso.com or call us at 917.341.8490 to find out more.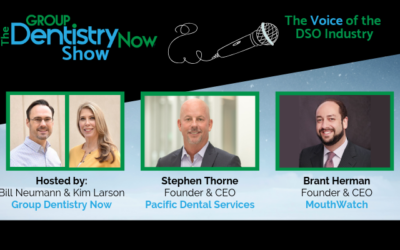 We are proud to launch our monthly video podcast series, The Group Dentistry Now Show: The Voice of the DSO Industry. Episode 1 features Stephen Thorne, CEO & Founder of Pacific Dental Services and Brant Herman, CEO & Founder of Mouthwatch. Kim Larson and Bill Neumann...